Production of furnishing fabrics
We produce a wide range of upholstery fabrics that meet the needs of all levels of the market; they are 100% made in Italy, mainly produced with natural yarns and suitable for any kind of finishing on request.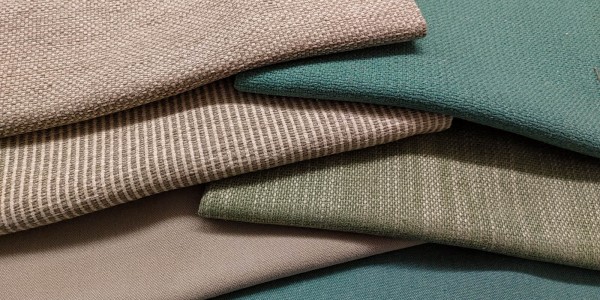 The right product for you
The variety of our catalogue, and the versatility and capacity of our production lines meet your needs at any level of the value chain: we supply companies that make industrial production of sofas, armchairs, chairs, beds and upholstered furniture in general; retailers and wholesalers distribute many of our articles in Italy and abroad; we collaborate with publishers and designers in the development of customised products and contract projects; a wide selection of our production is also available for cutting to meet the needs of upholsterers, workshops and craftsmen.
Natural fabrics, always
All our upholstery fabrics are based on natural yarns and fibres: wool and linen, and especially cotton. We have chosen to specialise in the production of yarn-dyed recycled cotton fabrics, an exceptional yarn in terms of versatility, resistance, quality, naturalness and cost-effectiveness. In addition to 100% natural products, we also produce products with varying percentages of synthetic fibres, such as polyester and viscose, to achieve specific technical and aesthetic characteristics. For all articles, special finishes are available on request to obtain, thanks to nanotechnology, fabrics that are, for example, stain-resistant or fireproof.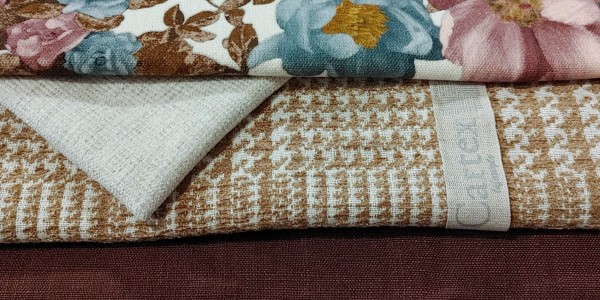 Some images
Have a look at our weaving facilities and at the deliveries depot and warehouse.
FURNISHING FABRICS MANUFACTURER FOR THE HOME, ACCOMMODATION AND LIVING INDUSTRIES
Need a hand with that project?
Get in touch with us.
Get in touch