Our work is made up of many different things: answering the phone, answering emails, giving you information, studying new decorative motifs, designing new articles, creating new collections, sending you samples, working on the warping machine, running the looms, preparing the cuts for dispatch. Everything you need to provide you with the best fabrics for you and your customers.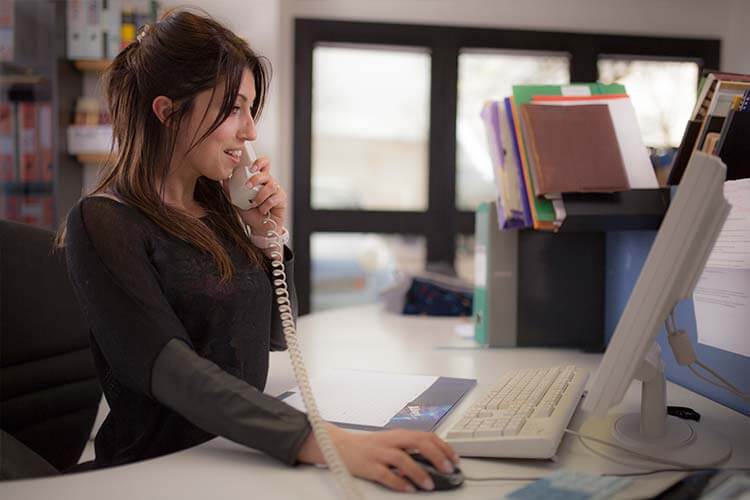 This includes quality control. We check the quality of the fabrics meticulously, metre by metre. As soon as it leaves the loom, every roll of fabric goes through a thorough check by the quality officers to make sure there are no defects – and if there are, they fix them carefully and precisely.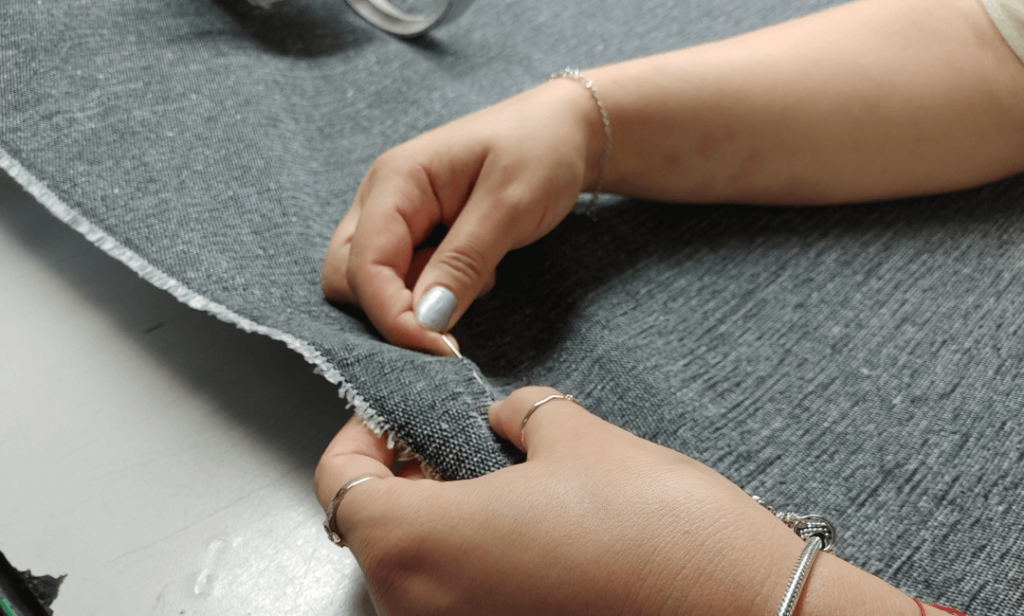 Another service that enriches our offer and improves the quality of our products is finishing. For example, to combine fabric strength with a pleasant feel. The right finishing treatments bring out the natural characteristics of the yarns, resulting in strong and durable fabrics that are soft and supple at the same time.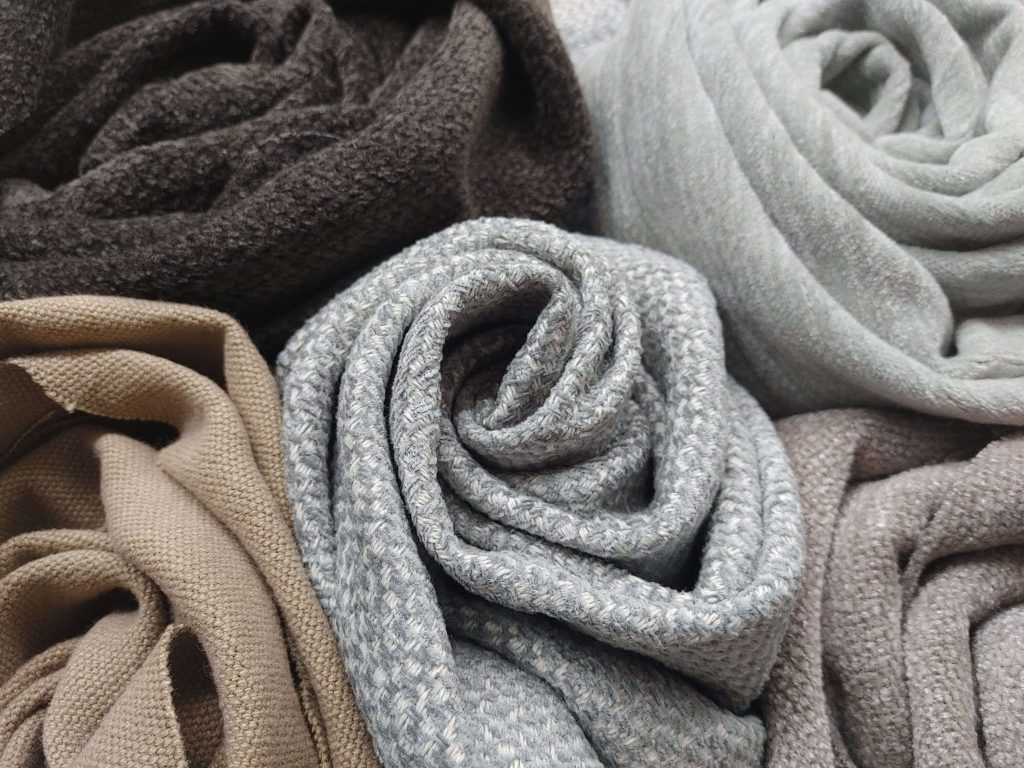 We would also like to highlight the possibility of personalising each fabric. And the fabric in the photo below gives us the opportunity to present our customisation service and at the same time to share some of the enthusiasm we put into offering it, that service: happiness is not a place to go, but a way of life.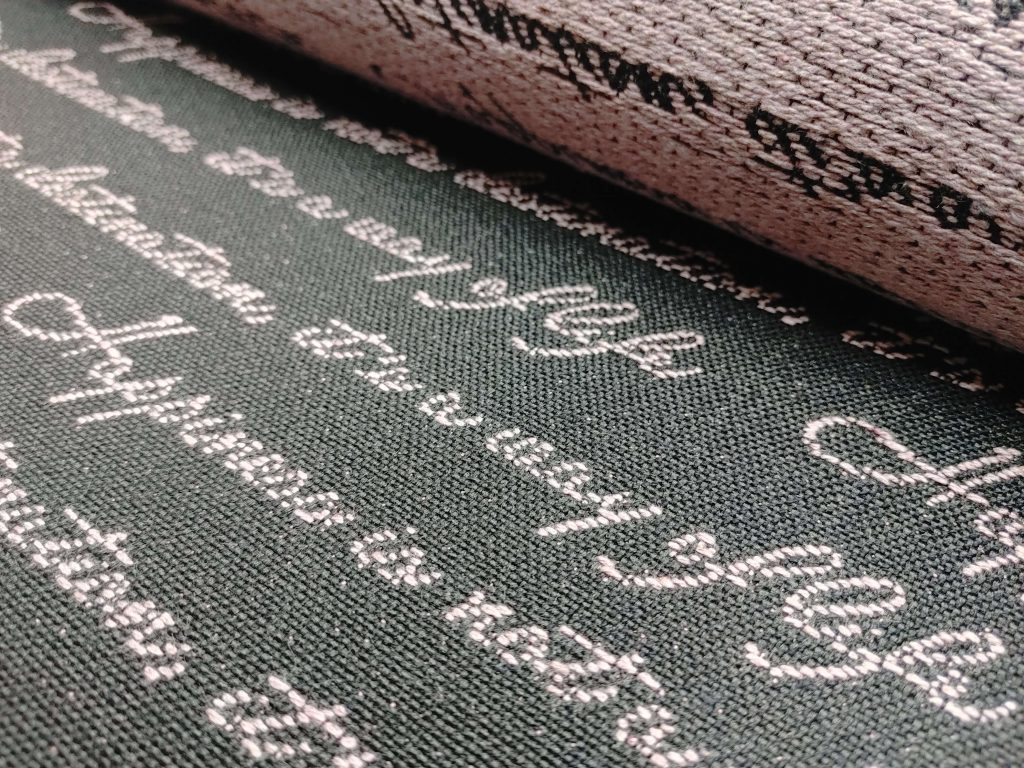 To find out about all the complementary services we can provide together with fabric production, please contact us and we will be happy to tell you what we can do for you.