Printed upholstery fabrics occupy a special place in our production. The creation of a printed fabric follows its own design and production lines, involving both internal and external expertise; and of course the possibilities for customisation are endless, or almost. Among all the patterns developed over the years and available in the catalogue, we propose a timeless floral printed fabric.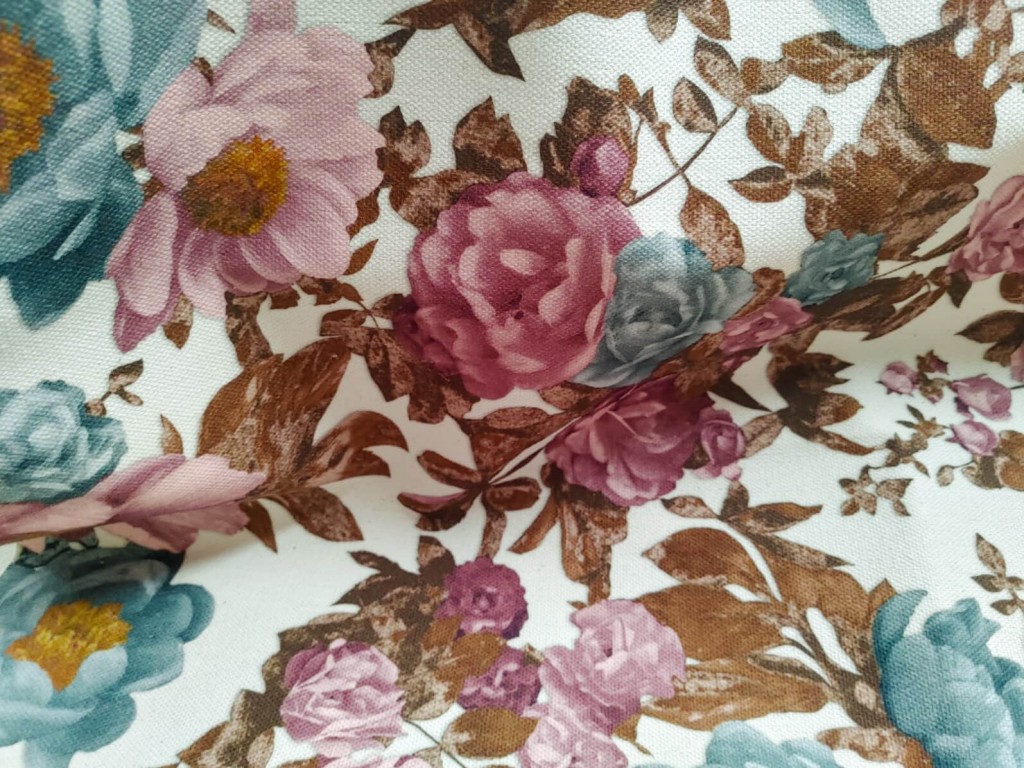 A classic and timeless subject
This floral fabric is an example of our printed cottons. On a 100% pure cotton base, we have a pattern with a classic and timeless subject: flowers and leaves. Spring inspiration is indeed a typical and always up-to-date theme in printed fabrics for sofas, armchairs and cushions.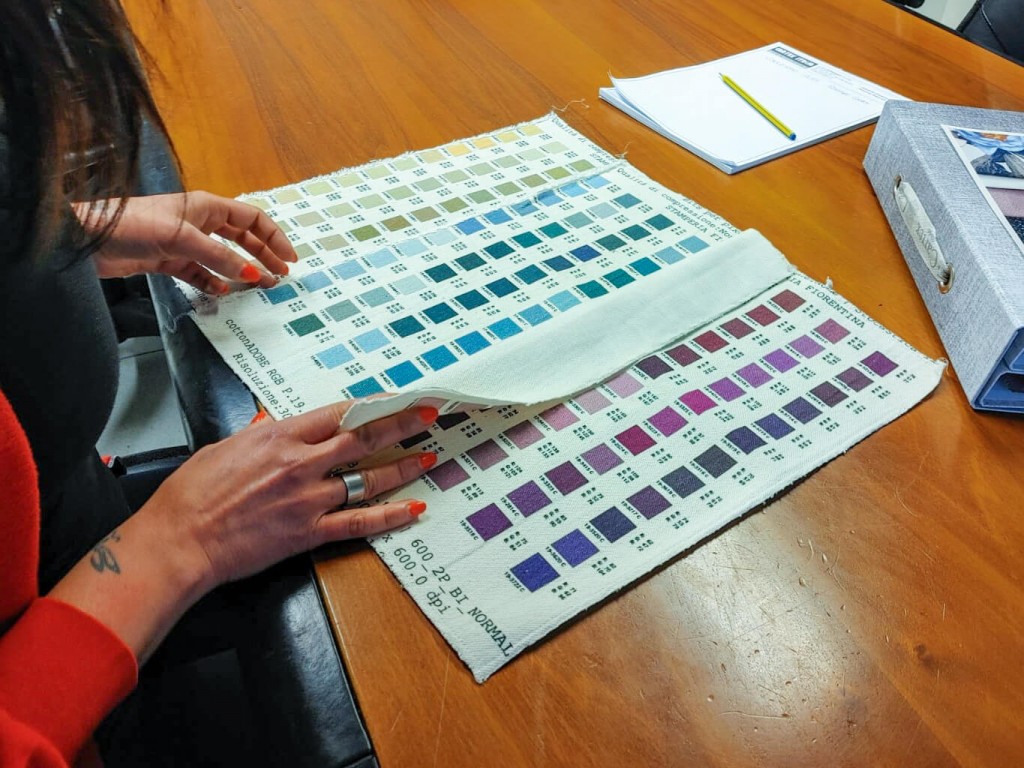 Colour shades are fundamental
Selecting colours for a printed fabric is more than just a matter of aesthetics. The rendering of the colours that digital printing produces must be perfect. After choosing the pattern and defining the design, we then move on to selecting all the shades on the colour chart of our trusted printing house.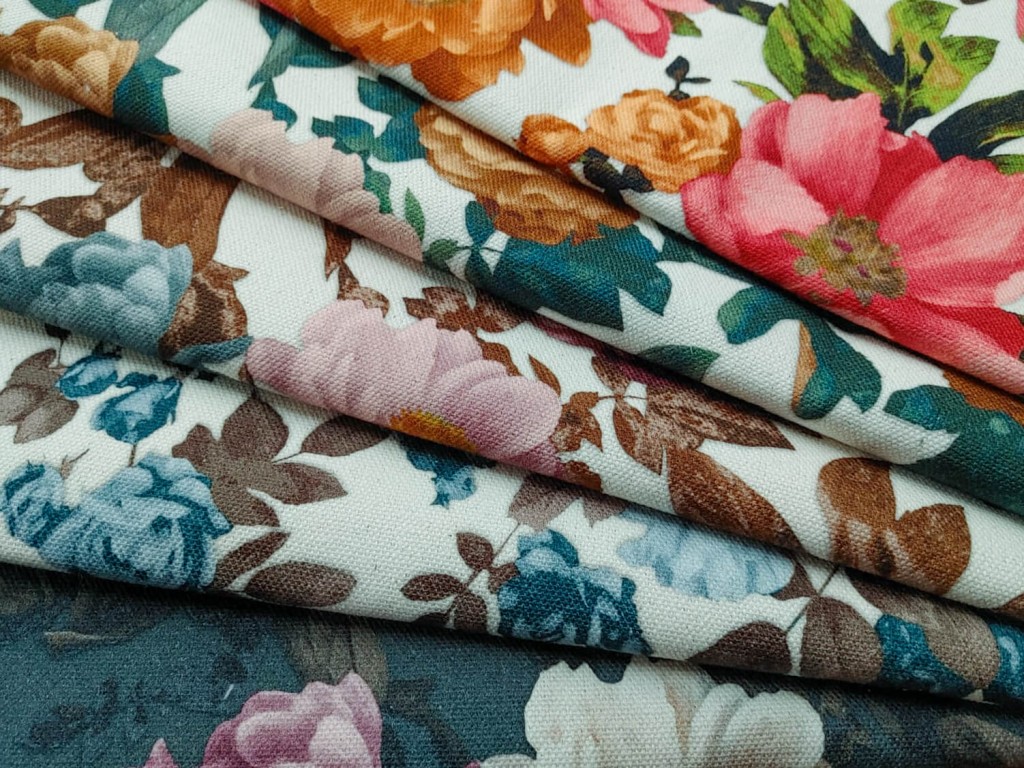 One fabric for many colour patterns
The colour variations of a patterned print fill the eyes. In contrast to a plain colour, where we find a pleasant gradation of colours in the same fabric, in the case of a floral we seem to be looking at different fabrics. Light and dark greens, oranges and yellows, pinks, light blues and blues are just a few of the many nuances to be grasped.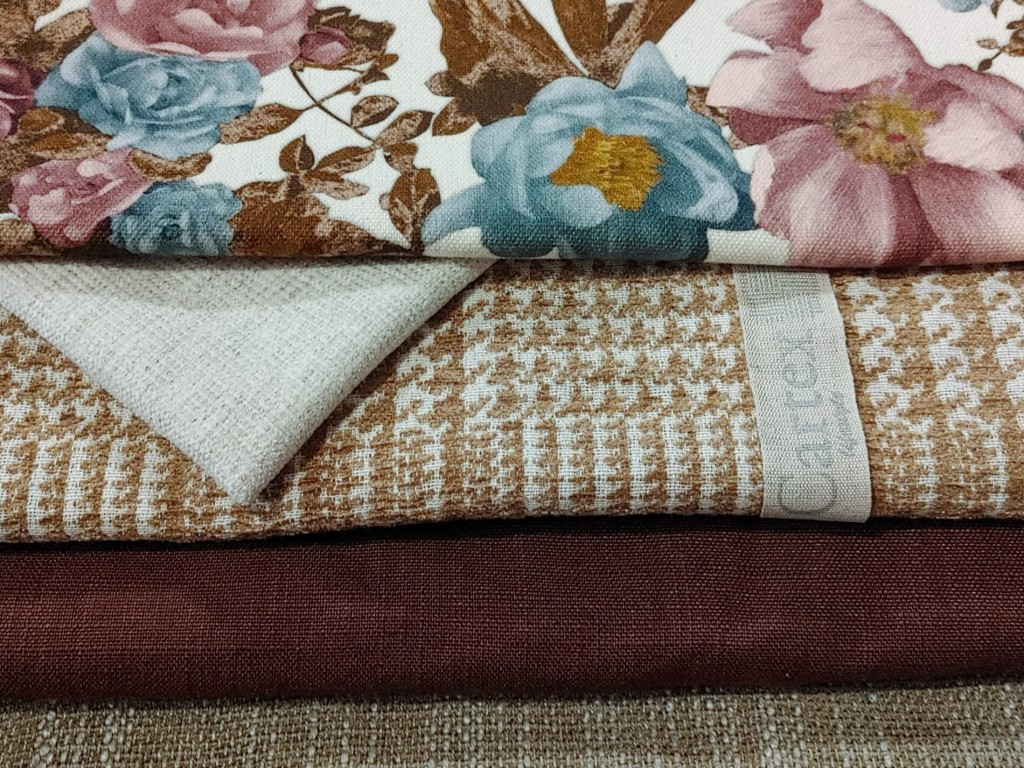 Proposals for design combinations
One of our specialities is to offer collections of several articles together. Even a fabric with an important pattern – such as a floral pattern – doesn't necessarily stand alone. On the contrary, it is from the interplay of upholstery and cushions that the most interesting aesthetic and design solutions emerge.
To find out which is your favourite among the designs already available or to develop a product tailored to your needs, contact us at your convenience: we are at your disposal.