Our job is to make fabrics. We've been doing it for over forty years with great passion. And when we see that a customer is happy, then we are happy too.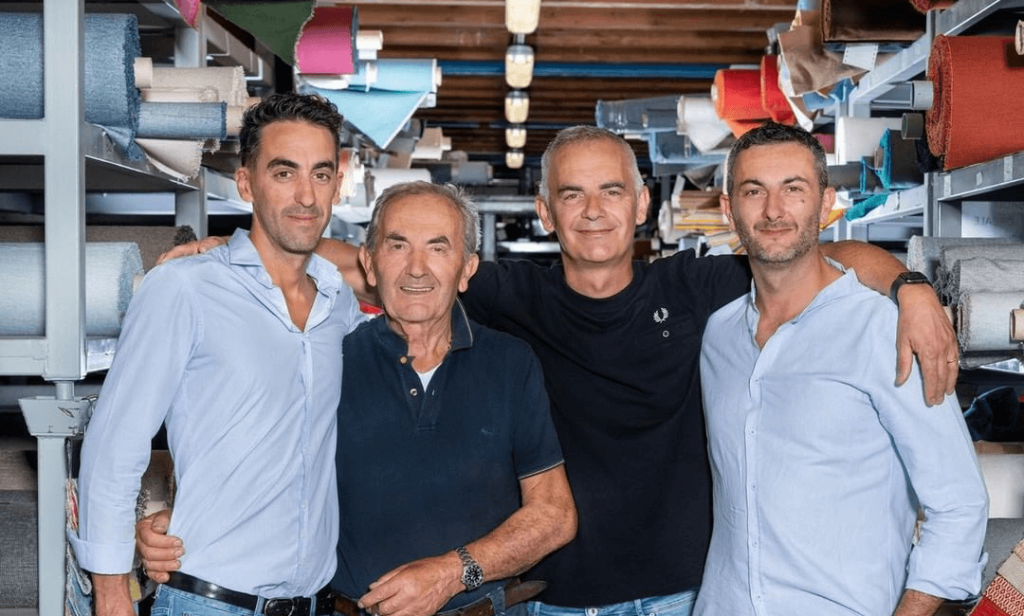 We've produced so many items over the years, and we continue to create new ones all the time. These you see here are two examples of the variety of our production, bringing together both the great weaving classics and new fabrics, with new decorative motifs, new patterns, new textures.
What's called "a great classic"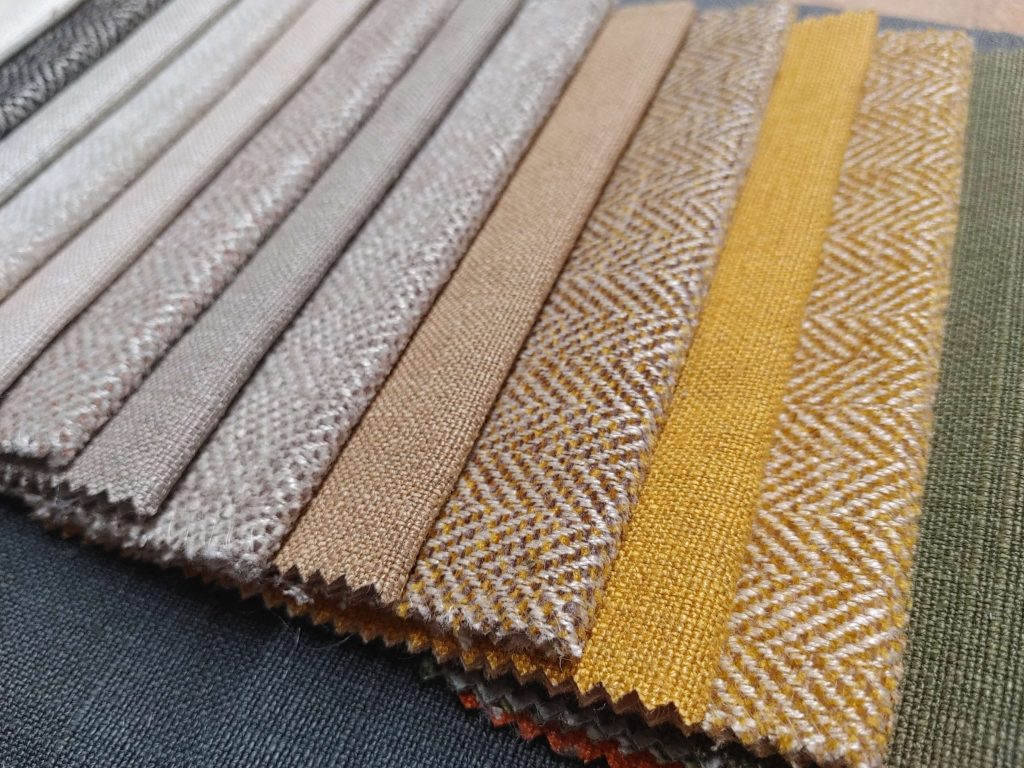 But what exactly is it called? Fishbone, split twill, obliquely ribbed, herringbone, twill, tweed: we've heard it called many things. Our version is called Dylan. The collection you see in the photo is made by pairing Dylan with a solid color item.
How do you repeat the pattern?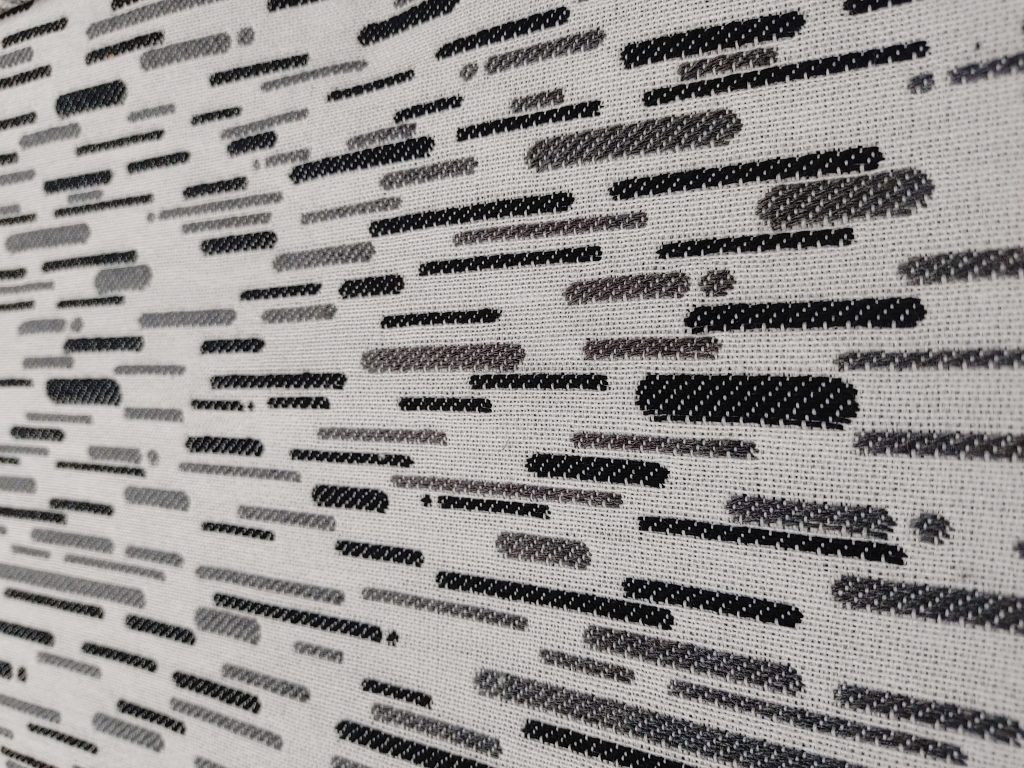 Our upholstery customers often ask us this, to figure out where the pattern ends and make a good decision on where to cut the fabric. So we said, why not design a pattern that doesn't matter how it repeats because it never seems to end? The result is the new Pamir fabric, which you see in the photo above.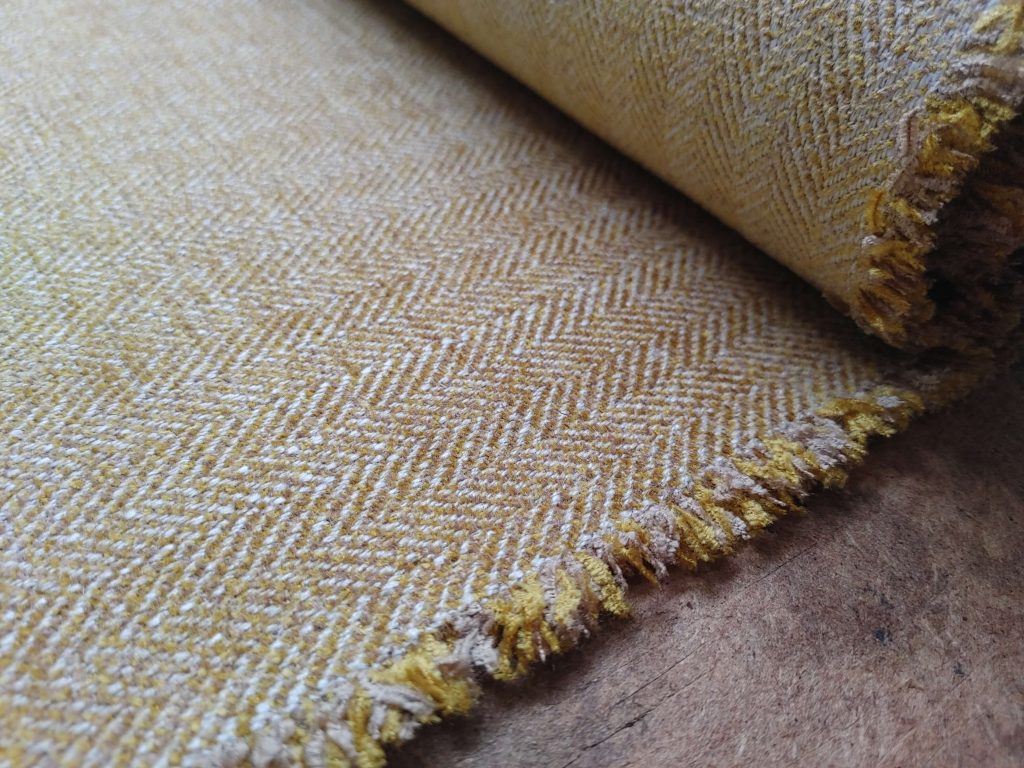 The fabric roll is a piece of history. A history that starts from our looms and arrives on your sofas. To know the historical fabrics and the latest news, contact us by email or phone: we will be happy to find together the fabric that best suits your needs.